Eloise Bouton: journalist, feminist, author, a specialist in LGBTQI+ issues, founder of the website Madame Rap
Eloise Bouton is a French independent journalist, feminist, sex life coach, author, a specialist in LGBTQI+ issues, founder of the website Madame Rap, co-founder of the House of Consent project, and former activist of the Femen movement. 
Since 2014, she has led discussion groups with women subjected to sexual violence. She also helps victims of LGBTQI+ phobias and holds conferences on gender-related issues, the place of women in the contemporary music industry, as well as the concepts of sexuality and sexual consent. 
As a sex counselor and life coach, Eloise Bouton effectively applies a finely tuned set of knowledge, skills, and practical techniques that melt into her own life experience. She aims to end the emotional pain and isolation associated with sexual trauma and different forms of abuse and help people healthily embrace their sexuality. 
Accomplishments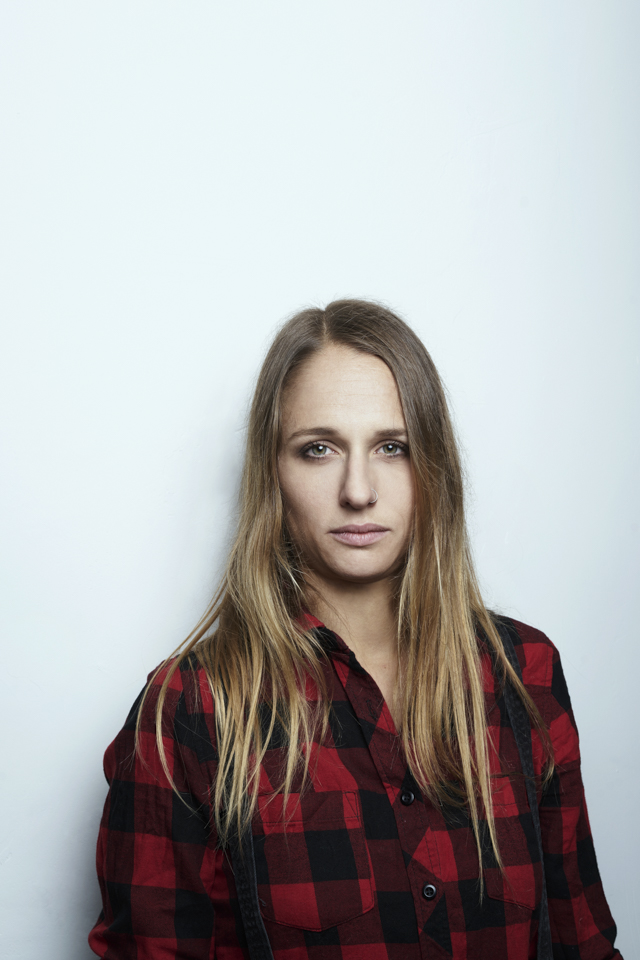 Eloise wrote about these issues for such resources as Causette, Les Inrocks, Le Plus de L'Obs app, Le Parisien Magazine, Elle, Vice Magazine, The Huffington Post, Glamour, Brain Magazine, and much more. In 2015 she created Madame Rap, France's first media dedicated to women in the hip-hop industry.   
As an author, in January 2015, Eloise also released a book named Confession d'une ex-Femen, where she openly discusses her experience as a part of Femen, a radical feminist activist group. A year later, she published The Queen Christine, an essay on the phenomenon of Christine and the Queens, the androgynous singer and dancer, who has become one of the most popular artists and the fourth artist to have sold the most records in France in 2015. 
Eloise's life path significantly influenced her approach to sex life coaching services and for this reason, the details of it cannot be omitted. In particular, she joined Femen in the summer of 2013, basically as soon as the movement first appeared in France. It's important to mention that Femen is originally a Ukrainian activist group. And the relationships between Inna Shevchenko, the Ukrainian leader of the movement, and Eloise, had a decisive impact on the latter in both personal and professional ways. 
Femen Movement
In her Confession d'une ex-Femen, Eloise explicitly describes the period she spent among topless activists. She shares her enthusiasm but also her disappointments and paints an uncompromising portrait of the movement, which she left in February 2014. When the French actions of Femen first emerged, Eloise quickly gained attention from French society with her recognizable image and highly proactive stance.
In the same way, she promptly became accustomed to arrests, police custody, and trials – inevitable parts in the struggle against the oppression of women's rights, sex tourism, obsolete religious institutions, sexism, homophobia, and other modern social, national, and international issues.
Actually, as a queer feminist, Eloise believes that all people equally suffer different forms of oppression and are forced to constantly live in a world full of contradictions. For this reason, she believes that by one's means and with the forces at hand, personal goals, and aspirations, it's important to fully support, respect, and recognize the validity of multiple approaches, particularly in feminist acts against violence. Without judgment or hierarchy.
How it went
Talking about the hierarchy within the Femen movement, Eloise wrote in Confession d'une ex-Femen that the primary tensions began with the arrival of Inna Shevchenko in France. Ukrainian leader took control over everything without allowing other local female members of the movement to freely express their vision on feminist principles. 
Eloise acknowledges that being part of such an extremely hierarchical feminist group is like being an animal in the wild, where only the strongest and most determined survive. A heavy atmosphere soon led to extreme emotional turmoil among activists. Eloise herself was subjected to unjust accusations, which subsequently prompted her to leave the movement. 
At the same time, Eloise admits that Femen has achieved remarkable results in France while raising inspiring and meaningful feminist themes in public debates. France has never talked so much about feminism and that fairly was a key milestone in their collective efforts.
Projects
In August 2015, Eloise created Madame Rap, France's first media outlet dedicated to women in the rap industry. In November of that year, she launched Contre Coups, a charity project that brought together 12 female artists who connected their voices against violence against women. The digital compilation of 12 tracks in different genres (rock, electro, rap, pop, folk, etc.) was released on the International Day against violence against women and is still available on Bandcamp.
All profits generated from the project were donated to the Institut en Santé Rénésique (since renamed WomenSafe), a center based in Saint-Germain-en-Laye (Yvelines), which hosts and supports women who became victims of all forms of abuse (moral harassment, rape, incest, domestic violence, workplace harassment, female circumcision, etc.)
In 2018, she co-wrote the documentary Le Bruit de nos with artist-rapper and filmmaker D'de Kabal. Le Bruit de nos talks about the deconstruction and redefinition of the concept of masculinity. More specifically, the main purpose of the project was to rewire a tool primarily designed for men for the female audience and, in such a way, bring these two groups together in a versatile environment of discussion and exchange.
House of Consent
In 2018, again in collaboration with D'de Kabal, Eloise founded House of Consent, an online media outlet aimed at supporting and raising awareness on such issues as sexual violence, concepts of sexuality and consent, and specific links that exist between them. 
A couple both in and out of the workplace, Eloise and D'de constantly publicly raise new gender questions that imbue their ongoing coaching practice. While working on their joint projects, they adapt their discussions and reflections on their corresponding paths as well as on their masculine and feminine experiences. 
In particular, they are interested in researching the ways through which the masculine approach can learn from feminist work. Also, they discuss how feminism deconstructed the mechanism of domination in modern culture. And speaking of sexual violence, Eloise and D'de deeply and diversely explore the agender approach in addressing the issue. 
Sex Life Coaching Service
As we mentioned above, in her sex life coaching practice, Eloise helps and supports all violence survivors and allies, making their voices heard all over the world. And with her projects, she is aimed at breaking the social stigma surrounding sexual assault. She writes and talks about intimate violence and specifically how it's possible to not only reconstruct ourselves after having suffered so traumatic personal turmoil but also how to go further with all this. 
Eloise helps survivors to find ways of accepting the necessity to embody the said and shares her vision on how can each of us participate in making victims' words heard and protecting them enough so they could access at least a certain form of inner peace. 
Intimacy is a vast territory and for this reason, Eloise constantly travels around the world, gives lectures, conducts awareness-raising workshops, and leads discussion groups with survivors of sexual violence.
Professional Objectives
As a sex life coach, she insists that, during practice, it's necessary to meet multiple faces of violence, and that is, working not only with those who survived but also with those who helped them to survive: prosecutors, social workers, psychologists, investigators, etc. 
Eloise offers her clients the necessary information and skill set for emotional and mental reconstruction. The very essence of her work is the inseparable link between former sexual abuse, current sexual experience, and other aspects of living in terms of modern society. 
Her mission is to end the struggle, emotional pain, stigmatization, and isolation associated with sexual violence and sexual difficulties. Eloise's unique training methods and real-life experiences inform her sex coaching practice, creating a safe, non-judgmental, and healing environment in which anyone can openly talk about any issue.  
All this allows her clients to grow safely, learn, and diversify. Eloise is an attentive and impartial listener. For each topic of discussion, she guides her clients to find alternative solutions and believes that different actions will lead to new results of improved sexual intimacy. 
She understands that it's crucial to establish two-way communication and trusting contact as well as create a comfortable setting for clients, allowing them to express themselves in confidentiality and peace. This, in turn, allows them to focus on their current state and feel faith in their strength and ability to cope with sexual difficulties of any kind.  
Summary
Through sex coaching, Eloise Bouton allows her clients to deeply explore their thoughts and helps them realize that their thoughts ultimately dictate their outcomes. With the change of perspective, she lets her clients change their feelings from shame or guilt to a higher self-esteem and positive body image. In her practice, Eloise puts a strong emphasis on thoughts, feelings, and actions in order to create a new healthy sexual intimacy experience that will eventually replace the past abusive one.