Best Lesbian Dating Sites and Apps: Find Your Lesbian Dating App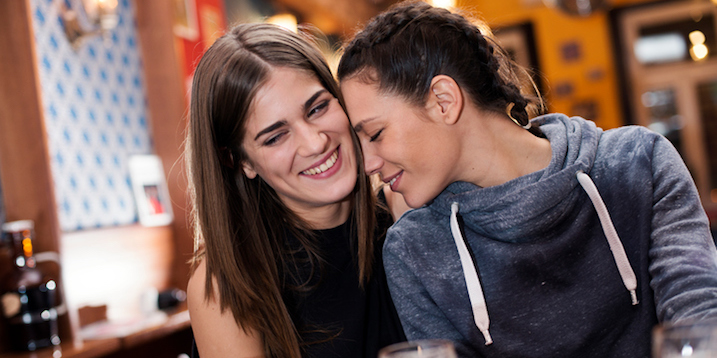 While sharing a lot about lesbian dating experience and other relevant topics, one of the main questions I receive is which dating app is ideal for queer women seeking a chance to bring colors to their lives. Well, I can say that there are tons of dating apps and sites around, but not all dating sites and apps are worth your attention.
Indeed, it can be challenging to find a decent lesbian dating app designed for queer women, be it to form meaningful relationships or casual flings. So, I think it's high time to look through some popular dating apps that should be tested by you. Thankfully, there are some good apps that you can consider for dating lesbian mates. Follow my article to discover more.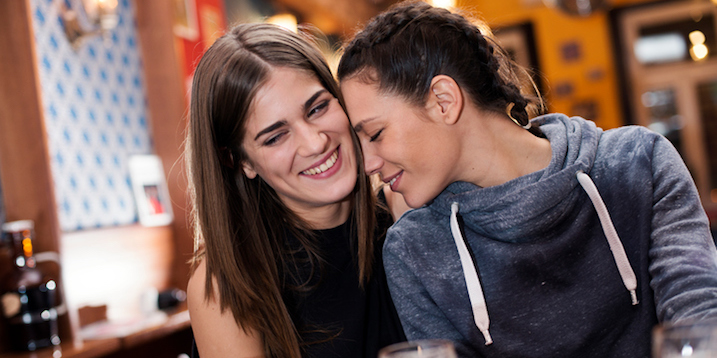 Top 10 lesbian dating apps and sites to discover in 2023
Are you looking for a decent LGBTQ community app where you can meet your single-minded partners? If yes, then you're lucky to discover the top 10 apps and sites that should be on your shortlist.
1. Tinder: One of the top mainstream dating apps
When thinking of Tinder, you might not think of queer community, but there are many lesbian singles interested in meeting their mates on this dating app. Tinder is known for being completely free, although it offers some exclusive features.
The good point of this app is that you can find someone for casual dating and meaningful relationship. To get started, all you need is to download the app and start looking for ideal matches online.
2. Her: A popular lesbian dating app in 2023
This has lots of features reminiscent of mainstream dating apps like Tinder, Hinge, and Badoo. However, it's one of the top apps dedicated to the queer community, which makes it stand out among other dating platforms and apps.
This platform works hassle-free and lag-free, and one of the best things about this dating app is that it offers a large audience. It's considered a good place to meet partners for more committed bonds. So, if you're looking for the best dating sites, it's one of the apps you should try.
3. Lex: A practical dating app for lesbian women
This is an amazing app for queer people, and thanks to detailed dating profiles, it's really interesting to explore other ladies online. With a free version of this dating app, you can browse and show interest in others.
If you're determined to meet lesbian ladies, you should consider using this app specifically, and thanks to a large audience, there are many singles expecting to be discovered by you. Download the app and start dating with just a few clicks.
4. Hashtag Open: One of the best dating apps to meet lesbian encounters
If you're looking for a place without discriminatory behavior due to your sexual orientation, then this dating app is what you need for sure. Within a short time, you can create a new account and make a detailed dating profile to start looking for an ideal match.
You should know that this place is ideal for casual dating, so don't expect to meet someone interested in monogamous bonds. Thanks to search filters, finding an ideal sex partner won't be a big deal.
5. Fem: An interactive dating site to connect with others
This is mainly a video-based app, although there are many pictures as well. This is a unique place where you can find someone with the help of videos that you can like. In addition to videos, you can send texts and pictures to people who can tickle your interest.
The matchmaking system of the site is quite sophisticated. Overall, it's an interesting and practical way of meeting single-minded queer women for both meaningful and casual dating.
6. Lesly: An amazing queer dating app to meet hot singles online
I shall say that many users of dating apps are not content with the abundance of bots online, so why not discover a dating platform where you won't be bothered by soulless bots? This is where Lesly is your ideal option. It has many interesting features, but it's really like a Tinder dating app.
However, it caters its services to the people representing the LGBTQ community and queer ladies. In addition to profile quality, the app is known for offering a wide range of communication tools.
7. PinkCupid: A great app to meet your lesbian match
Are you interested in finding someone for a commitment? When looking for a great match for long-term bonds, it's really useful to appeal to the services of dating apps that have been functioning for a long time, and that's why PinkCupid is an ideal option to consider.
It's been in existence since 2006. This dating app is known for its success rates and testimonials. If you're looking for the right person for dedicated bonds, this is really a good place to start, and its paid subscription is quite affordable.
8. Hinge: A dating app to be deleted
As the app promises, you'll delete that soon after you start dating, as it offers a large audience to choose from. Thanks to the matchmaking system, you'll be able to search for an ideal partner based on various filters starting from the age range.
This app is dedicated to helping people find their ideal matches quickly. And don't forget that Hinge is a good place where you can meet a person for a serious relationship. Why not try it right now and find your single-minded partner?
9. Bumble: A chance to meet real people
It's one of the most popular mainstream dating apps connecting millions of people. The app is known for being quite practical and user-friendly. It has many interesting core features that you can't find on other dating apps.
It offers an element of urgency, allowing you to find the right partner, and it's not only ideal for those interested in long-term bonds. You can also find ladies for casual flings. Overall, it's one of the top choices for lesbian girls to connect with other queer women. Although it offers many things for free, it has some cool features you can pay for.
10. OkCupid: A dating app offering a large user base to choose from
Why use this dating site? Well, it's clear that it's not specific to lesbian women, and you might not be interested in it. But I can say that you better not rush. It's one of the apps that are really LGBTQ-friendly platforms where you can meet like-minded partners.
Did you know that it offers a chance to choose from dozens of identities and sexual orientations, including transgender people? So, the system will offer you profiles of local singles who suit your interests and expectations. You can find nonbinary trans and gender nonconforming, queer, and many other people on this site, which makes it different from other sites.
Final thoughts
If you're looking for platforms to meet ladies for online dating and meeting in person, you should look through the shortlist of the top apps worth your attention, or you can find similar apps that can offer top-notch quality. Your future match is just a few clicks away from you.